Oracle Delivers is a component of the Oracle Business Intelligence Enterprise Edition suite that provides activity monitoring and alerting that can reach users via multiple channels such as:
•  Email
•  Dashboards
•  Mobile devices
Oracle Delivers includes a web-based self-service alert creation and subscription portal, and a workflow engine that allows for initiation and passing of contextual information to other alerts. Furthermore, it can dynamically determine recipients and personalized content to reach the right users at the right time with the right information.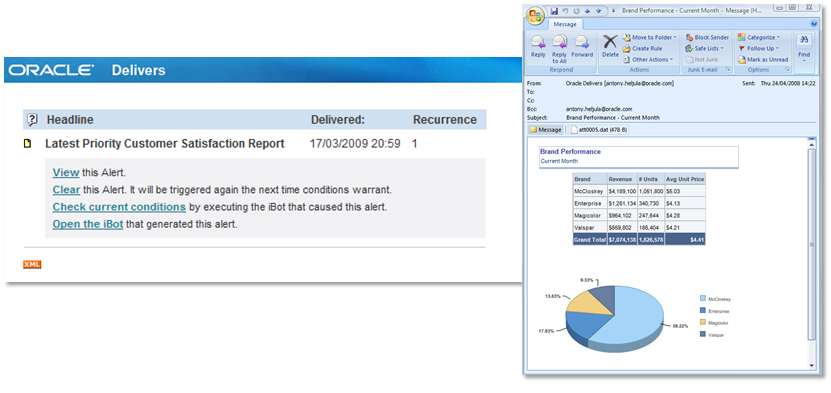 In a nutshell, Oracle Delivers notifies business users with relevant reports and data when events occur. Notifications can be sent and received utilizing most common communication channels.