Oracle Answers

is a component of the Oracle Business Intelligence Enterprise Edition suite that provides 

ad-hoc query and analysis capabilities

to end-users.  Users can processes data from multiple data sources in a pure web environment. In addition, users are isolated from underlying data structures as they view and work with a logical view of the information.  This logical view of the information is presented to the user in business terms.  The interface of Oracle Answers is highly-intuitive and enables end-users to create:

• Queries
• Data tables
• Interactive charts and graphs
• Pivot tables
• Reports
• Prompts
Oracle Answers provides a point-and-click interface that allows end-user to develop robust ad-hoc queries and reports. Users simply drag-n-drop fields to create layouts with reports, queries, and charts on the right-hand side of the application.  Data fields are subsequently on listed on the left-hand side.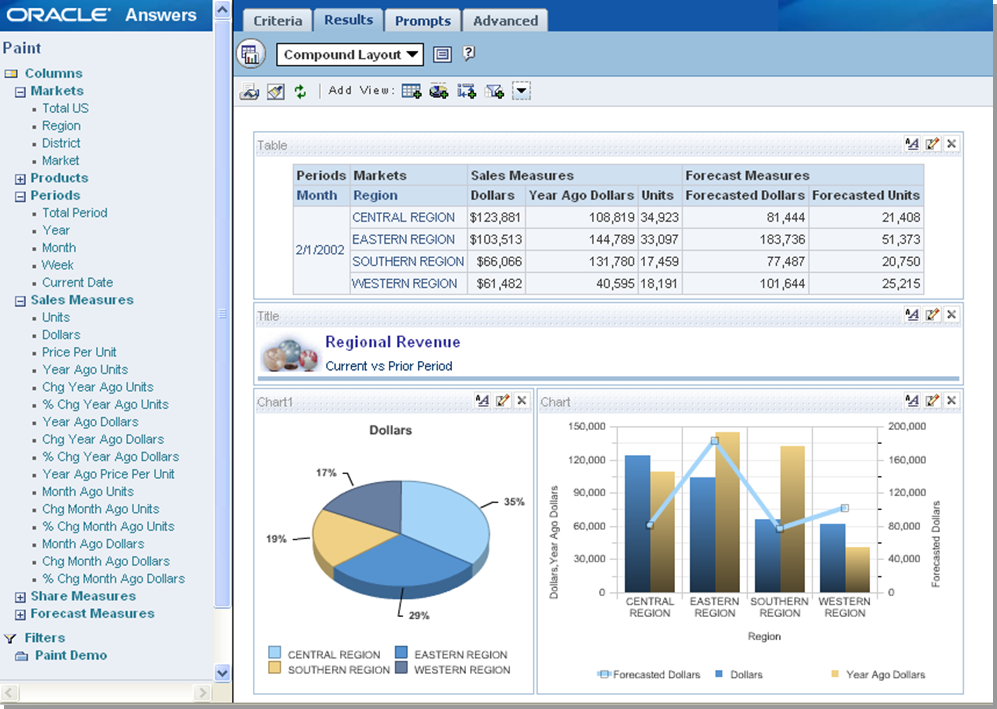 In addition, Oracle Answers is tightly integrated Oracle Interactive Dashboards. Reports, prompts, tables, charts, & graphs created in Oracle Answers can be easily saved, shared, modified, formatted, or integrated within dashboards of the Oracle Interactive Dashboards application.