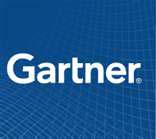 Although they're not pure-play business intelligence vendors, IBM, Microsoft, Oracle Corp., and SAP Business Objects own two-thirds of the $6 billion business intelligence (BI) market because they have optimized their BI platforms to work well with their respective enterprise and information management applications, according to Gartner Inc. This integrated approach, as well as the fact that many enterprises already have these vendors' ERP and information management applications in place, is swaying customers to standardize on one of their BI platforms. (source: searchcio.com)
The "Big Four" are considered megavendors because they provide customers with much more than just a business intelligence software platform.  Moreover, they provide suites of applications that can include performance management suites, data quality tools, data integration tools, and data warehouse database management systems (DBMS).
Unfortunately, this evaluation did not include up-and-comer BI vendors such as Tableau Software Inc. and QlikTech International AB and by pure-play BI vendors Information Builders Inc. and Microstrategy Inc.
Summary of Gartner BI Megavendor Evaluation
• Big Four BI vendors include IBM, Microsoft, Oracle, and SAP Business Objects

• Customers are expanding their definition of enterprise platform to include business intelligence and performance management

• Vendors are aggressively pushing the "stack" purchase and organizations are purchasing these complete solutions

• Vendor product portfolios are in-flux and interoperability of product lines should not be assumed

• Customer negotiating power is high during initial purchase, but low for subsequent purchases

• Big Four vendors require an enterprise BI strategy before acquisition and implementation