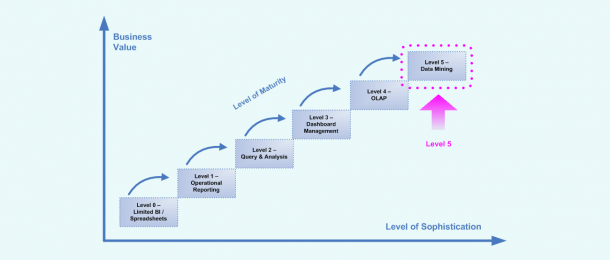 Overview of Data Mining & Predictive Analytics Concept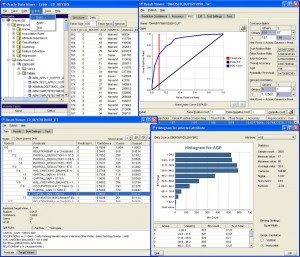 According to data-mining-guide.net, data mining is the process of analyzing large data sets in order to find patterns that can help to isolate key variables to build predictive models for management decision making.  In addition, data mining applications help discover hidden patterns and relationships in data in order to effectively project and predict future results. In order to accomplish this goal, data mining application utilize statistics, algorithms, advanced mathematical techniques, and sophisticated data search capabilities.
Moreover, these sophisticated tools provide answers to questions that may never have been asked and they are effectively able to determine relative amounts of correlation between data elements. Further, the predictive features of these data mining tools enable organizations to exploit useful patterns in data that may have otherwise been difficult to determine.
Characteristics of Data Mining & Predictive Analytics Applications
•  Leverages statistics, advanced techniques, algorithms, and sophisticated data search capabilities

•  Extrapolates past organizational performance

•  Forecasts and predicts future results of the business

•  Provides answers to questions that may never have been asked

•  Calculates levels of correlation between data elements

•  Implementers are experts of statistic analysis and/or processing of large queries