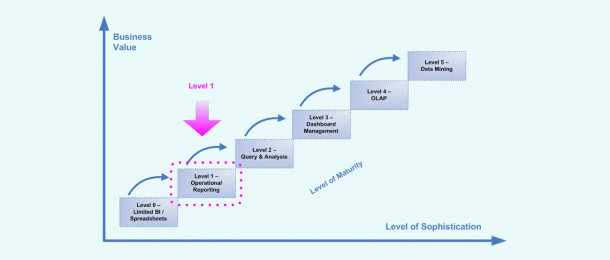 Overview of Operational Reports
Operational reports are pre-designed business reports that focus on listings of data at the detailed level with data presented within a highly-structured format.  Also known as "canned reports", operational reports enable organizations to present data in a logical format and are designed to support the day-to-day activities of an organization at the transaction level. They are typically developed by information technology (IT) departments and/or advanced report users that have a good understanding of reporting tools, business rules, and database concepts.  In addition, operational reports can be scheduled, refreshed, and distributed on a regular basis.  Fundamentally operational reports are used by people with the responsibility for improving their organization's operations.
The tools provide task-oriented line-item information on individual transactions at the granular level of detail.  Operational reports are ideal for printing and displaying lists of detailed records or transactions in richly-formatted manner.
Characteristics of Operational Reports
•  Presents data in a logical format

•  Data is distributed in a highly-formatted manner

•  Reports can be published on a regular schedule

•  Distribution of organized listings of data

•  Enables users to understand transactional and/or detail level data

•  Typically developed by information technology (IT) personnel and/or knowledgeable power users