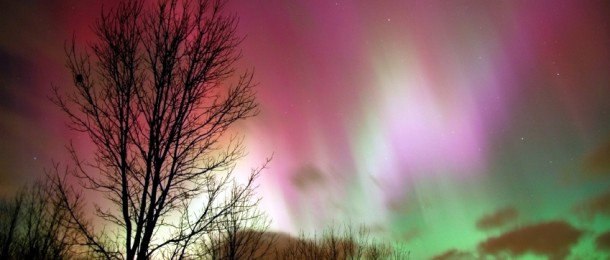 SAP BusinessObjects 4.0 (codenamed Aurora) is the next major release of the SAP BusinessObjects product suite. It follows three major SAP BusinessObjects XI releases and will be generally available (GA) in 2011. During the release, some modules will change names. XI will be dropped from the Business Objects name to avoid the confusion with other naming conventions within the SAP Portfolio (see post: New Product Names of SAP BusinessObjects Version 4.0).
Many of the enhancements have been long-awaited, in particular data federation at the "universe" level (renamed business layer in 4.0). Xcelsius customers will love direct connectivity to a universe, no longer having to design dashboards in Excel or deal with Query as a Web Service. (source: BIScorecard Blog: SAP BusinessObjects Launches 4.0 at ASUG )

Important Notes About SAP BusinessObjects 4.0
•  SAP BusinessObjects 4.0 has been made available in the SAP Marketplace starting in early 2011.

•  Desktop Intelligence (DESKI) will not be included in SAP BusinessObjects 4.0.

The only way to get Desktop Intelligence reports onto SAP BOBJ 4.0, will be to first convert them to Web Intelligence (WEBI) in XI 3.1 or use the Report Conversion Tool.

•  SAP BusinessObjects 4.0 will only be a 64-bit release.

•  SAP BusinessObjects 4.0 will support Tomcat 6 with Java 1.6.

•  A single WAR file for InfoView and CMC.

•  Timeout settings will now be accessible in one place and will include a timeout warning.

•  Existing connections to the following datasources will continue to work but administrators will not be able to create new connections to them:

– MS SQL Server 7.x / 2000
– MySQL 4
– Oracle 9
– Informix Dynamic Server 7.3 / 2000
– Sybase Adaptive Server 12
– Teradata V2 R6

New Features in Installation and Web Deployment of SAP BOBJ 4.0

*

Improvements to the programs that install with the base package

• Integration for Enterprise Resource Planning (ERP) and portals
• Bundled language packs
• SAP integration
• Automatic version control

*

Improvements to the deployments of web applications to a web application server

• WDeploy GUI
• Web application consolidation

New Applications Introduced in SAP BOBJ 4.0

*

Upgrade Management Tool (New Application)

Upgrade Management tool is new software component that allows administrators to upgrade the content of the BI repository from a previous version of SAP BusinessObjects Enterprise.

*

Monitoring (New Application)

Monitoring is a new application in SAP BusinessObjects XI 4.0. This application provides the ability to capture the runtime and historical metrics of SAP BusinessObjects XI 4.0 servers and applications, for reporting and notification. The monitoring application is an important tool for the system administrators. It helps them identify if an application is functioning normally and if the response times are as expected.

*

Information Design Tool (New Application)

Information Design Tool is new metadata design environment that enables designers to extract, define, and manipulate metadata from relational and OLAP sources to create and deploy SAP BusinessObjects universes. It replaces the universe designer in previous versions of BusinessObjects. The information design tool will allow designers to create multisource universes with connections to multiple relational data sources. Some of the important features of the Information Design Tool include …
•

Multi-Source Universes

: A new feature that will let designers create a data foundation (metadata) based upon multiple relational data sources.
•

Query Panel

: A new feature to build and test the queries that the end users can use to create reports.
•

Member Selector

: A new feature to select members of OLAP universe hierarchies.

New and Modified Features Within Existing SAP BusinessObjects Products

*

Administration Console – New Features

• 

Auditing

: A new auditing dashboard allowing central administration is now available, while new consistent events and new auditing database schema allowing easier creation of auditing reports are also now available.
• 

Data Access

: Support now exists for 64-bit operating systems. New properties are now available in the CMC. New ODBC / JDBC connectivities have been created.
• 

Data Security

: Now includes a FIPS-140 compliant mode of operation and a new two-key encryption system.
• 

Data Federation

: The data federation query engine is now integrated within the SAP BusinessObjects platform.
• 

Integration for ERP Solutions

: The add-on solutions for integration with SAP, Oracle E-Business Suite, PeopleSoft, JD Edwards EnterpriseOne and Siebel are now part of the standard SAP BusinessObjects package.

*

LifeCycle Tool – New Features

• 

Change Transport System(CTS)

: CTS is a new tool that helps organize development projects in the ABAP Workbench.
• 

Command Line Input Option

: The command Line option of the Lifecycle Management Console enables promotion of objects through command line input from one SAP BusinessObjects system to another SAP BusinessObjects system.
• 

Override Settings

: The override settings option enables promotion of overrides through a job promotion or through the use of BIAR files.
• 

Visual Difference

: Visual Difference enables the differences between two versions of the same file to be viewed.
• 

Platform Search

: Platform Search has been completely re-architected with advanced management features such as cluster aware indexing and search. It is now exposed using OpenSearch API, BI launch pad portal, Live Office, BI Widgets and BI Workspace.
• 

Server Management & Configuration

: New server metrics. Improvement of node management workflows. BusinessObjects servers now generate log files that describe the networking resources that are being used. Server configuration settings for the entire cluster can now be backed up and restored through the Central Configuration Manager (CCM).

*

End User Experience – New Features

• 

Advanced Analysis, Web Edition

: SAP BusinessObjects Advanced Analysis, Web edition, merges the former SAP BusinessObjects Voyager and SAP BEx Analyzer, and contains new features and enhancements that are focused on improving productivity and depth of analysis. These new features and enhancements include a new layout panel, tabbed toolbar, workspace sheets, updated data presentation and analysis features, improved exporting capabilities, server maintenance and support features, and new interoperability with Crystal Reports and Web Intelligence.
• 

BI Launch Pad

: BI Launch Pad (formerly known as InfoView) features an improved user interface and additional options for interface customization.
• 

BI Workspaces

: BI Workspaces (formerly known as Dashboard Builder) now includes simplified workflows, enhanced designer interface, improved end-user experience, improved monitoring, management and deployment of dashboards, and seamless connectivity to reports through advanced content linking.
• 

Dashboard Design

: Dashboard Design (formerly called Xcelsius) contains new features and enhancements that are focused on improving productivity and direct enterprise data connectivity. Dashboard Design now includes direct access to universes, caching and processing servers, a new query panel, a new query browser panel, direct data binding of charts and selectors, universe connectivity components, text translation, new dashboard design objects, and lifecycle management of dashboard design objects.
• 

Life Office

: Live Office now includes a live office panel for MS Outlook, enhanced performance in MS Excel, auditing events included in SAP BusinessObjects Enterprise, and the ability to explore data in MS Excel.
• 

Universe Design Tool

: Universe Design now includes universe design tool api and connection folder management.
• 

Report Conversion Tool

: Report Conversion Tool now supports fit to n page, fold or unfold, show hide/unhide, and query on query.
• 

SAP BusinessObjects Mobile

: BusinessObjects Mobile now supports mobile documents on "home" page, searching BI documents, mobile server configuration tool, mobile installation package, sending a link of the BI document by email, mobile rights for users and groups, embedding multiple local actions in a particular cell in the report, single-click support for touch-based smart phones, new local actions: elookup and plookup, managing mobile servers in Central Configuration Manager (CCM), enhanced pre-configuration support, and enhanced platform support.
• 

Personal Data Provider

: Personal Data Provider now provides support for MS Excel 2007, refreshing WEBI documents on all UNIX platforms, and configuration and deployment changes for CDP framework plug-ins.
•

Widgets for SAP BusinessObjects

: The Widgets for SAP BusinessObjects component now provides new functionality for Widgets with SAP BusinessObjects WebIntelligence content and Widgets with SAP Web Dynpro content.

*

SAP Crystal Reports – Enhancements and New Features

• 

SAP Crystal Reports for Enterprise

: SAP Crystal Reports for Enterprise is a newly designed version of the Crystal Reports design client. The objectives of the SAP Crystal Reports for Enterprise solution are to streamline the report creation process, provide significantly better support for the SAP BusinessObjects semantic layer, and to take advantage of better connectivity to SAP BW. In addition, there are a few other new features including a new streamlined interface, a new common semantic layer, and multiple improvements to the platform and associated enterprise servers.
• 

SAP Crystal Reports 2011

: SAP Crystal Reports 2011 continues to build on the powerful reporting features and success of Crystal Reports 2008 while also providing new features of specific interest to standalone report designers and application developers. New features in SAP Crystal Reports 2011 include an integration with Visual Studio 2010, a new read-only format, exporting reports to an MS Excel 2007 workbook, and a separation of the Crystal Reports integration with Visual Studio into a separate product from the core Crystal Reports product.
• 

SAP Crystal Reports Viewer 2011

: The SAP Crystal Reports Viewer has been updated to ensure that it has the necessary features to display and interact with content created by both SAP Crystal Reports for Enterprise and SAP Crystal Reports 2011.